Did you know that the KJV is the only Bible version that Satan and his deputies hate with a passion? They will tolerate - even promote - all other versions. Why do you suppose that is?
Rick Warren's Ecumenical Pathway to Rome Continues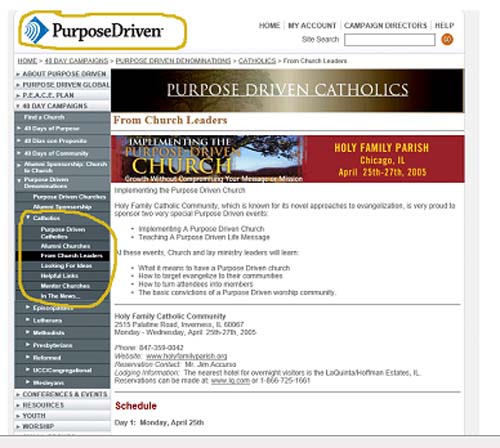 And in his best-selling book,
The
Purpose Driven Life
(released in 2002), Rick Warren makes several favorable references to well-known Catholics: page 88 (Brother Lawrence, a Catholic mystic), page 108 (he mentions Catholic priest, Henri Nouwen
and Catholic panentheist St. John of the Cross), and twice he mentions Mother Theresa (pages 125 and 231).
But in this EWTN interview, Warren takes his views of the Catholic Church to even "greater" heights and admits he is in favor of the Roman Catholic New Evangelization program (set up to win the "lost brethren" back to the Mother Church).
In the near future, we will be breaking the interview down into smaller segments, providing written transcripts and comment based on the words contained in these shorter segments.